The world of mobile sex games continues to vastly evolve. What was at one time a lagging, choppy, underwhelming experience is suddenly ripe with enhanced graphics, cutting edge technology, and blazing speeds.
Today we look over some of the top mobile sex games available on our sex game site as well as beyond.
Mobile Sex Games: What We Care About
As stated earlier, mobile sex game experiences are much more competitive these days than in years past. That's due to major technological advances in both smartphones and tablets and server connectivity. Developers are gifted more robust capacity to create eye-popping, mesmerizing graphics and movements with.
But alas, not all mobile porn games are equal. I wish I could say this is an end-all list, but it's most certainly not. These are the best mobile porn games I can find now. I'll update this list as well.
Mobile Sex Game Quality Influencers:
Graphics quality
Game speed
Storyline/Concept
Update frequency
Top Mobile Sex Games
Inheritance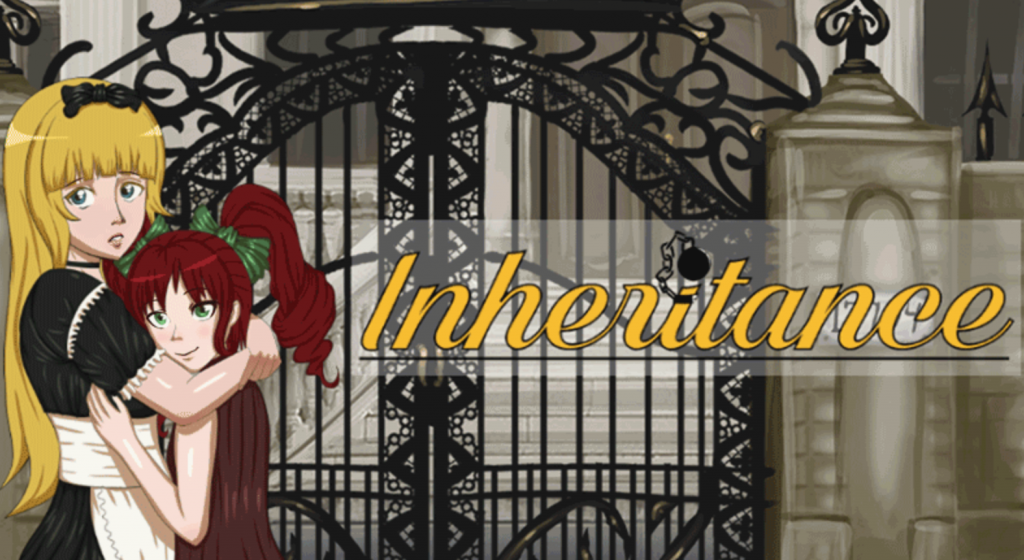 You've fell upon difficult times so you end up moving into your uncle's incredible, massive mansion. But there is more than meets the eye to your uncle's life.
The mansion holds female slaves. These female slaves enjoy having a master.
When your uncle passes, the "burden" to rule these sexy girls falls upon your shoulders.
Are you up for the task?
Inheritance works amazing as a mobile sex game. Potent graphics and solid speeds.
Erotic Magazine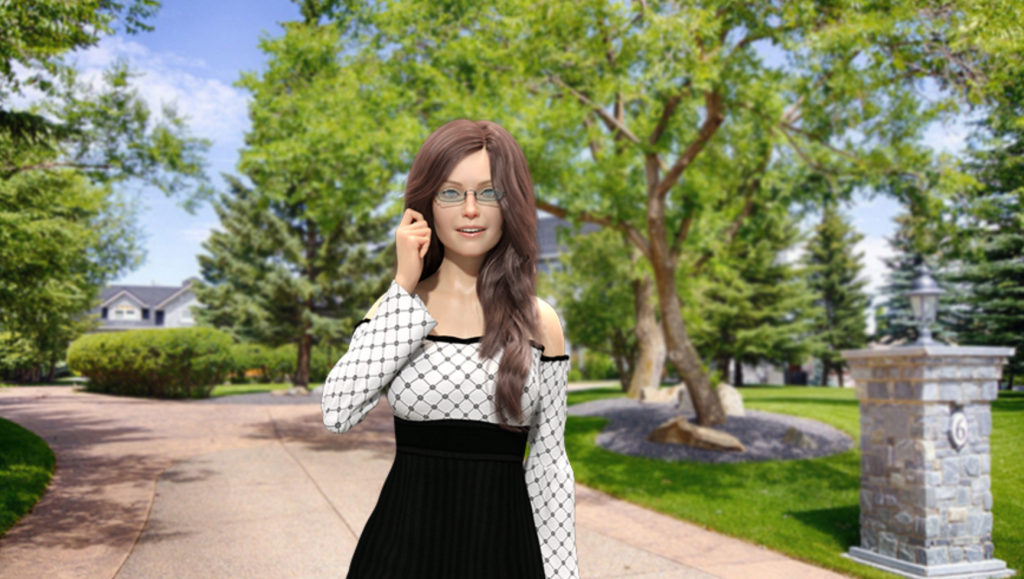 Erotic Magazine is more of an erotica style experience, meaning, it's less reliant on graphics. But the sexy graphics do exists as a way to compliment the sexy chat.
In Erotic Magazine, a sexy girl works as a talented photographer for a major magazine. But the magazine experiences hard times and makes the difficult decision to let her go.
Feeling desperate, she begins work at an erotic magazine – hence, the name.
The game functions mostly as chat. You'll choose a name and then you begin to chat with her. From there, it can get super erotic, as the name implies.
Erotic Magazine works smooth on mobile devices.
Summertime Saga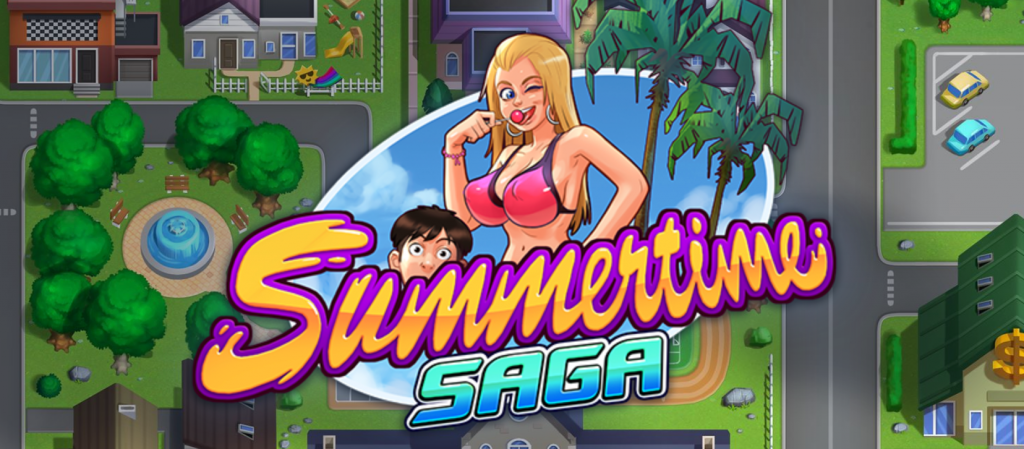 This Patreon funded sex game defies almost all industry standards in terms of graphics. The graphics in Summertime Saga blow the mind (among other things).
The storyline is complex enough to reel you in mentally. You're a boy who wants to find out why his father disappeared under mysterious circumstances. Through his investigative journey, he ends up banging lots of busty hotties.
The hentai porn graphics that portray extremely sexy, voluptuous women, overwhelm the senses. This game's story pounds away, you'll never be bored as there is almost always a sexual endeavor occurring.
Summertime Saga is not a tough game to comprehend, you'll be up to speed right out of the gates. In other words, no learning curve, just horny overdrive.
Its reputation is for the PC experience, but Summertime Saga works fluidly on Android mobile devices. Here's our Summertime Saga review for those interested in more information on this sex game.
NarcosXXX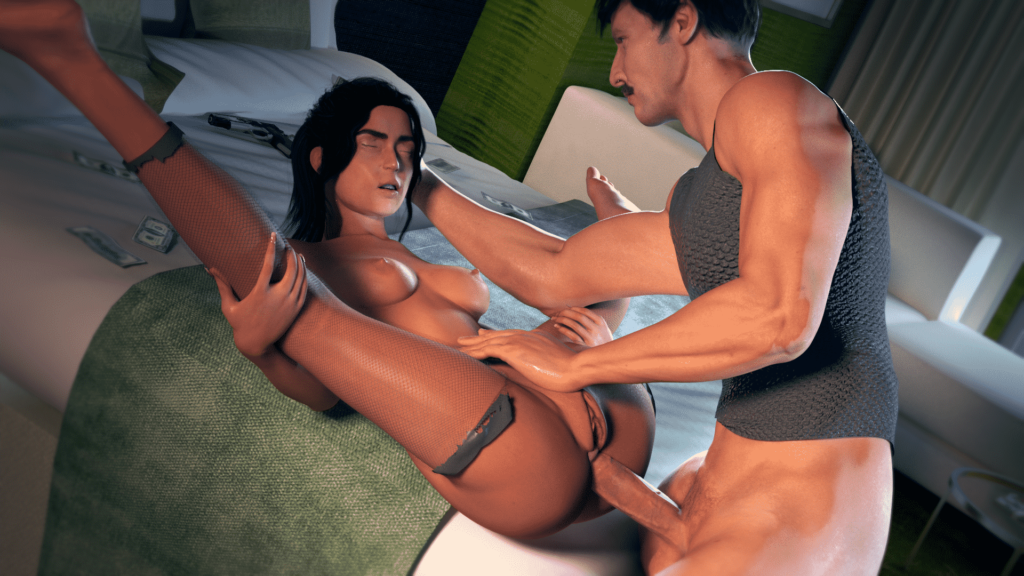 NarcosXXX is an insanely wild ride. As the name suggest, NarcosXXX focuses on the violent and sexual exploits of Colombian drug kingpin, Pablo Escobar. NarcosXXX graphics are insanely vivid and stunning. The sex scenes are spirited, hardcore pornos. Read our NarcosXXX review for more information on cost and tech.
SexEmulator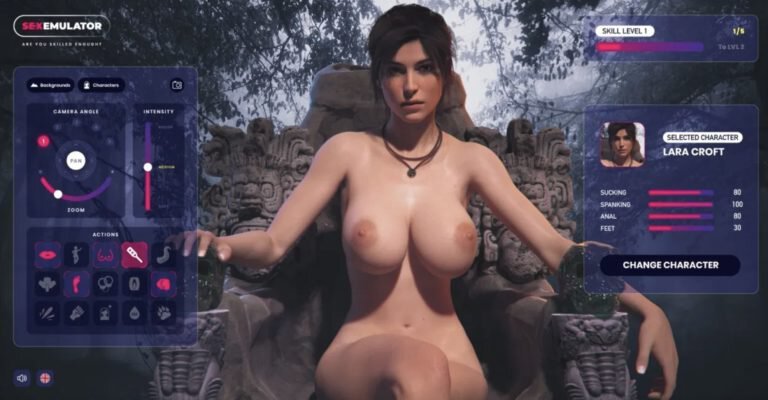 Probably the Internets most famous virtual reality porn game, SexEmulator also features a slew of sexy porn game parodies and stand alone experiences. With over 400 porn games and a full-on sex simulator (BDSM included), SexEmulator grabs the attention of porn gamers worldwide. If you want to learn more about this game, read our SexEmulator review.
Dreams of Desire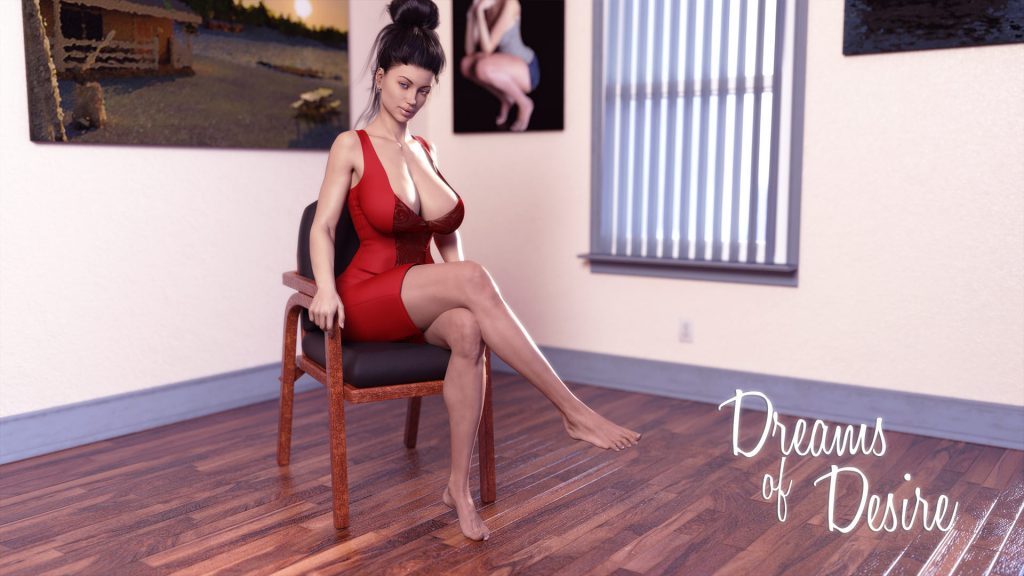 Dreams of Desire is an adult dating simulator that's full of mystery. Literally, alongside sexy girls, you solve mysteries. It's an incredibly erotic script. Read our Dreams of Desire review for all the fun details.
The graphics in Dreams of Desire are insanely realistic. Very soft around the edges, but enough realism in the skin effects to make you feel as if you're truly experiencing the sexual events.
Here, have a look.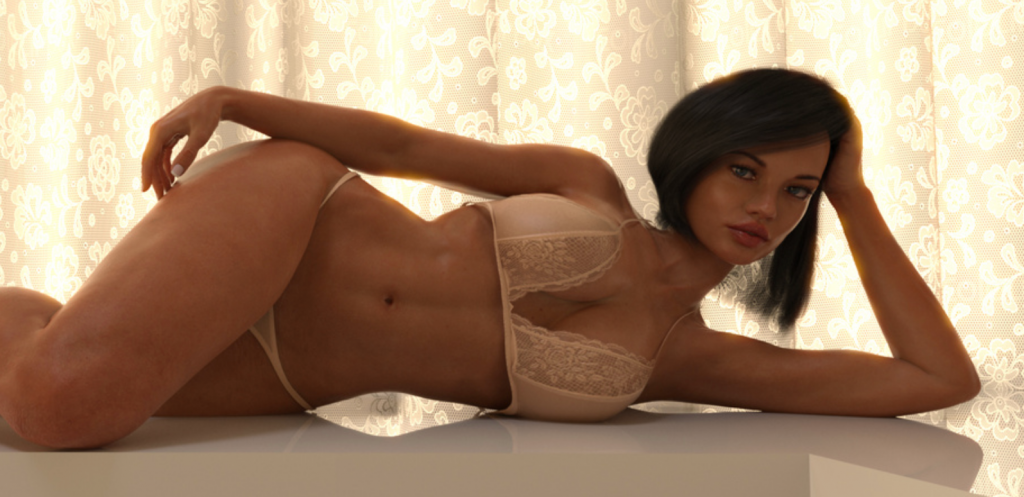 As you can see, this is a well-done game in terms of visuals and stimulation.
Babysitter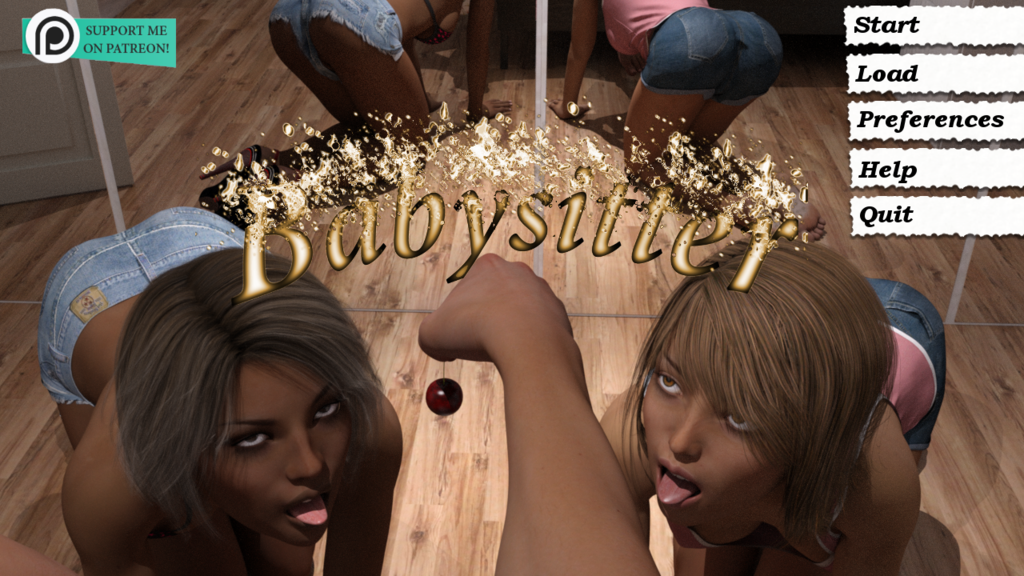 Much in the same way that Dreams of Desire leverages amped up graphics, Babysitter is ripe with eye-popping, sexy images. Shot from a POV perspective, it's difficult not to nut while playing Babysitter.
You play a down and out web programmer who was recently fired from your company. Now your trying to hock some custom software. Beyond this, your sister's daughter doesn't want to attend college so you take her in.
And I think we can see where this ends up going.
There's a lot of explosive graphics that entertain and stimulate.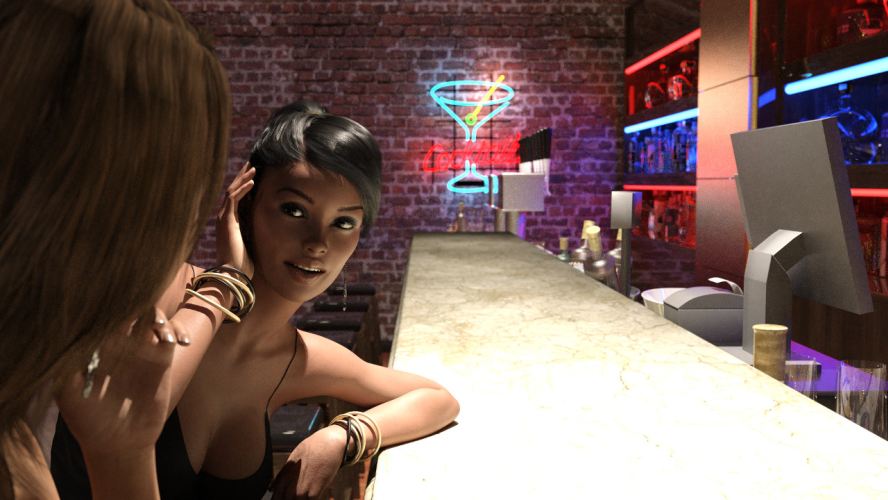 Babysitter is brooding with a horny spirit through and through.
Melody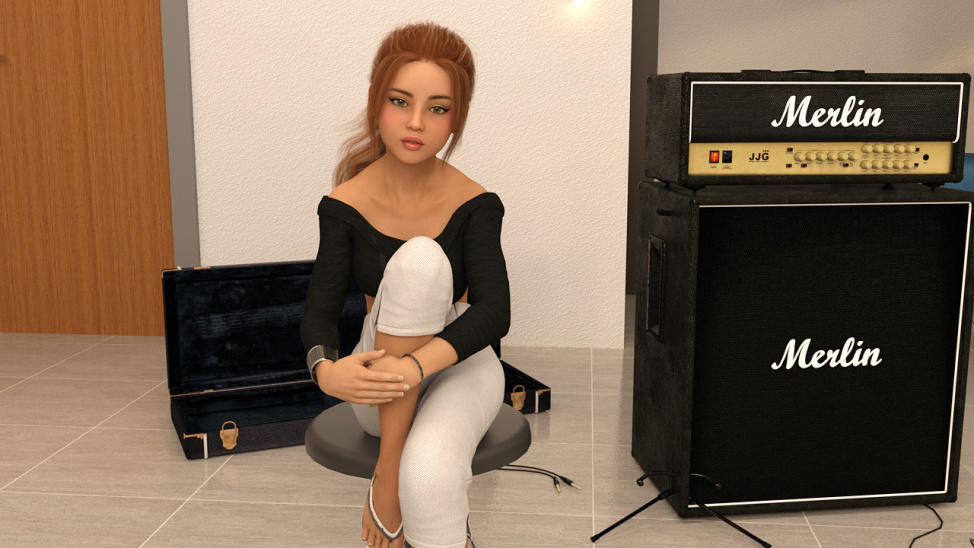 Melody is a gentle, realistic, and sensual mobile sex game experience. In terms of graphics, Melody entices the man parts from opening scenes. Her eyes are outrageously gorgeous and her desperate type personal turns up the thermometer.
You play a male musician who needs money, so you begin tutoring Melody (pictured above).
From there, it's obvious what directions this goes as romance sets in.
I mean, how could you not?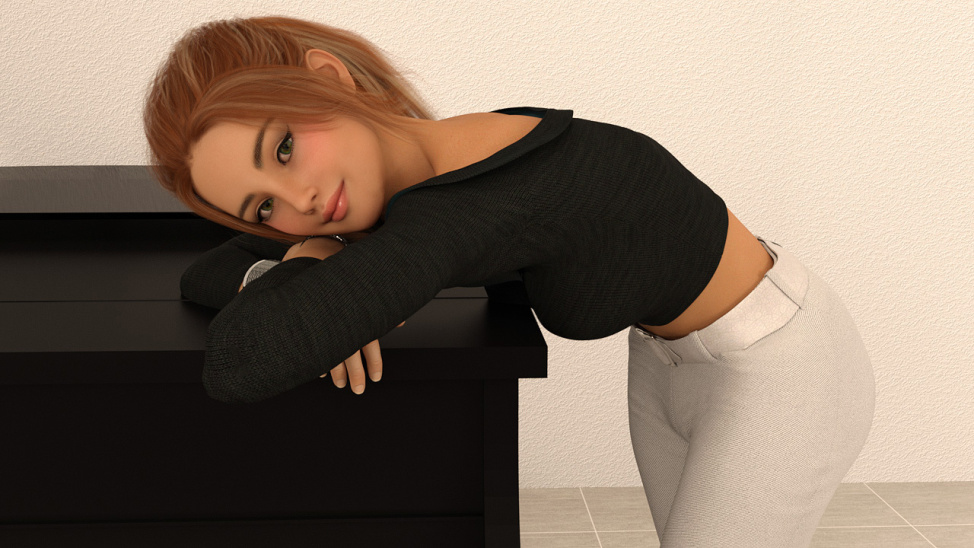 That is straight-up hot.
Click for our Melody porn game review.
Booty Farm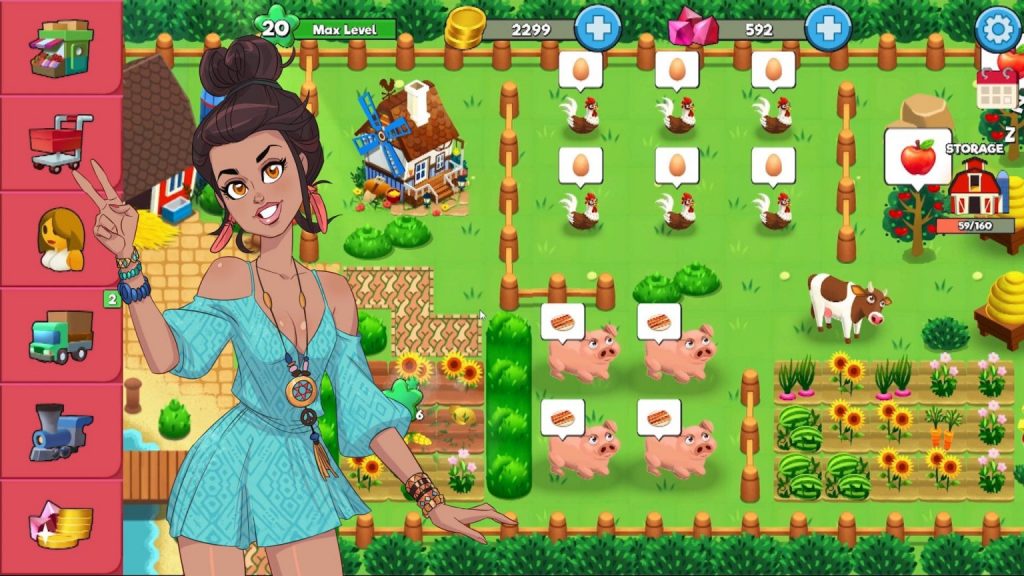 Booty Farm represents a different style of sex game, don't expect lavish graphics. Instead, this mobile sex game allows you to build a farm and become the feeder of small town hotties. Yep, they'll become reliant on your farming skills. The better farmer you evolve into, the more opportunities at impressing these girls. And then, the more they'll want to bang you as a show of thanks.
Simple concept, but more elaborate in strategy than the other mobile sex games we've reviewed. It's a fun play and definitely addicting.
Check out my Booty Farm review.
Mobile Sex Games – The IOS Conundrum
I get asked this all the time.
Why does Apple's IOS not support mobile sex games?
Well, that's a complicated assertion. It's not untrue, but there is more than meets the eye when we dive a bit deeper.
The Apple App store does not allow adult content. An app developer can't get into the Apple App store without approval. Therefore, no mobile sex game app can get listed in the store.
But, if the mobile sex game works in-browser, you circumvent Apple's restrictions.
Android is an open-source network. So while they may not list a mobile sex game in their store, you can download these apps from other sources. That said, it's not without risk. You can screw up your smartphone if you download a shady app. It's always worth performing due diligence over any apps you want to download that aren't listed in the store.
Conclusion
Mobile sex games continue to evolve as smartphones and tablets increase capacity for higher end graphics. Mobile sex game developers are certainly taking advantage of the increased technological sophistication.
Most likely, your iPhone or Android device is capable of enjoying any of these top mobile sex games we listed above.