SexEmulator is one of the biggest, most popular virtual reality porn sites online. It features a number of notable porn games. If you search for new porn games, you've likely encountered SexEmulator. That said, you probably have a lot of questions. Hence, we've got you covered with our SexEmulator review.
So button up your pants for a minute, bro. Let's break down this SexEmulator review so that you don't get screwed the wrong way.
SexEmulator Review: The Brass Tacks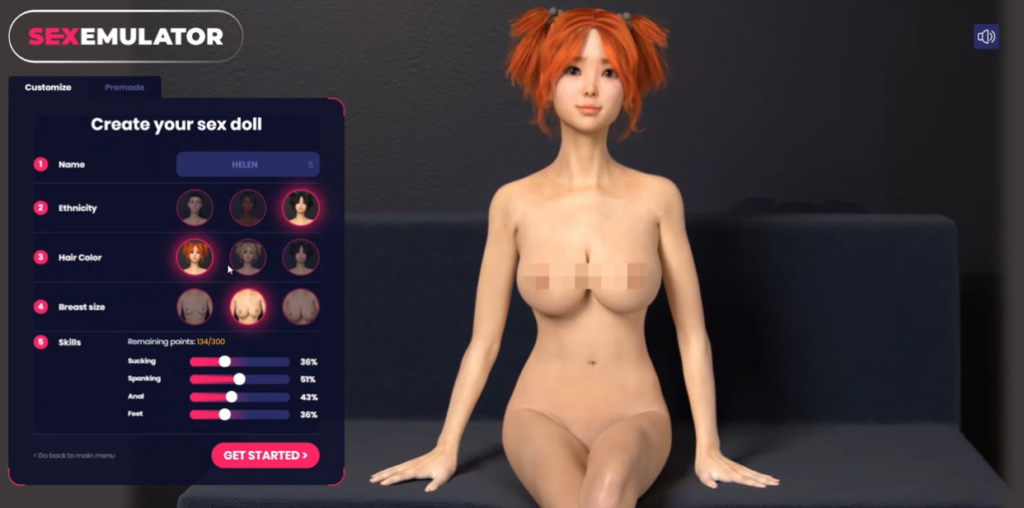 If you've ever clicked on SexEmulator, or one of SexEmulator's 400 porn games, you've seen a pretty similar image to the one above. If you were trying to access a game such as NarcosXXX, this image probably confused you a bit (maybe even scared you off).
That's fair. The Internet sometimes feels like that of one massive scam. When you click on a drug lord porn game and get a red head virtual reality porn girl, that can feel pretty wrong.
But not all is wrong here. I'll explain.
SexEmulator at it's core is a virtual reality porn game. Essentially, you customize a virtual sex doll and after taking a few signup steps, you have virtual sex with her. If you are someone looking for virtual reality porn, SexEmulator has you covered.
SexEmulator features numerous kinks and fetishes, including BDSM. So yeah, your 50 Shades are ready to get down. There's also toons and hentai and more porn games to explore.
The SexEmulator signup form (shown above) confuses people who were lured in by individual games, such as NarcosXXX or Grand Fuck Auto.
Let me explain: Imagine you click through thinking you are going to play Pablo Escobar hooking up with Colombian hotties. You see this: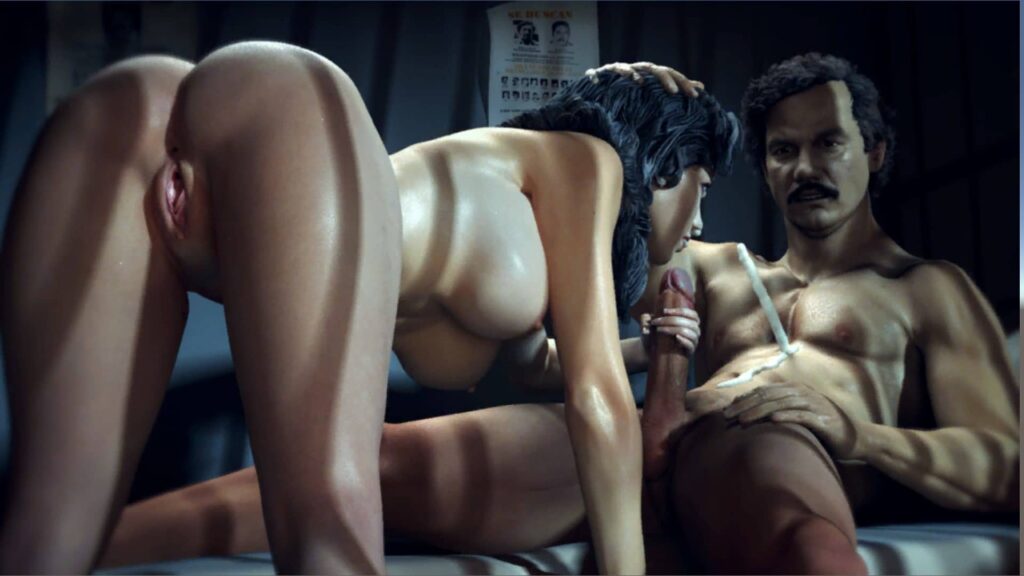 But you end up on this signup form: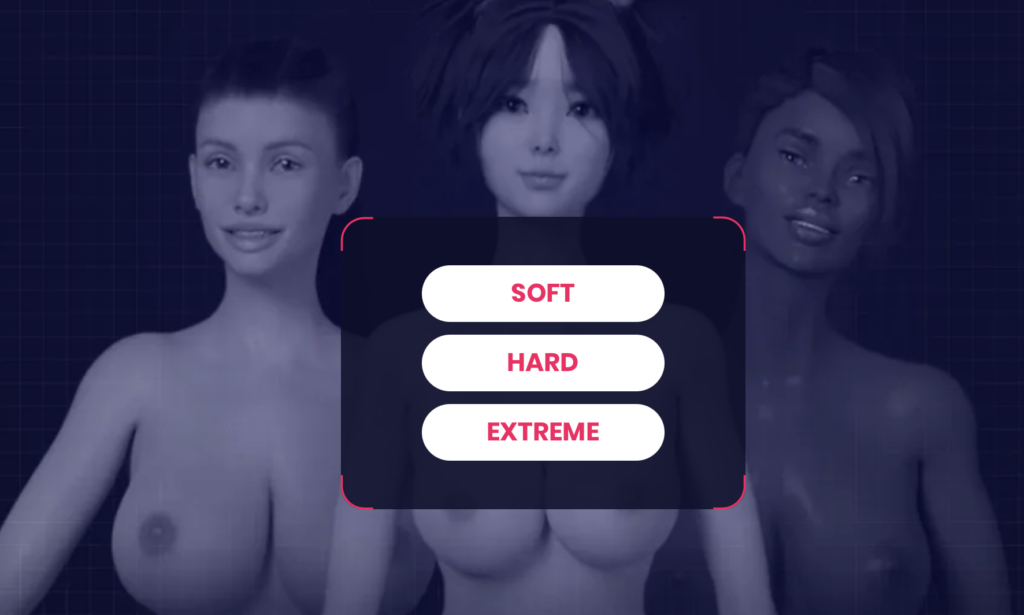 You thought you were going to hook up with a sexy latina woman, instead you are choosing how hardcore you want to go? You want all the hardcores, right?
SexEmulator features porn games like NarcosXXX, but you sign up for all games. Hopefully, this ends the confusion. It would make more sense if SexEmulator customized join forms per game, but I digress.
Many of SexEmulator's games are built on the Unity game engine. And that's bad ass, I'll explain.
Technology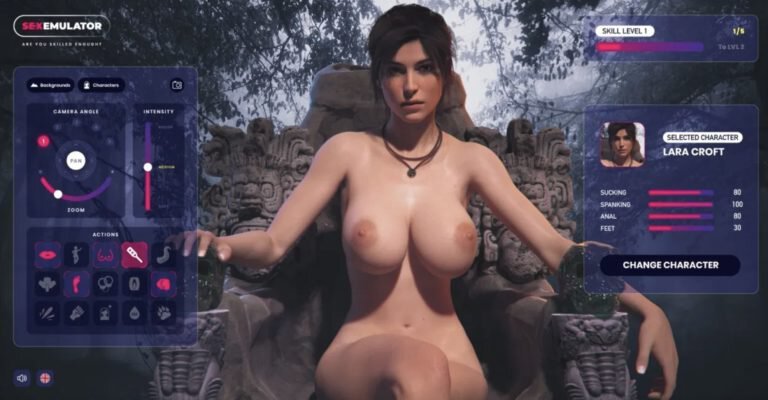 Ever Beat Saber, Pokemon Go, or Call of Duty? If so, you've played mainstream games built on Unity engine. The Unity engine is a platform that supports first person games, particularly shooter games. NarcosXXX is built on Unity engine. I note this because I think it is important to understand that SexEmulator aims for high-quality porn gaming experiences. They should, because you do pay for them (more below).
SexEmulator games are browser based, streaming porn games. So no need to download scary software, just click and sit back and do whatever it is you planned to do (no need to tell me, I'm good).
SexEmulator Games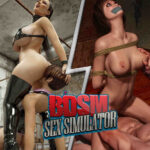 There are over 400 SexEmulator games. You get access to all of them when you sign up for a SexEmulator membership (pricing below). Here's some of the more notable SexEmulator games.
SexEmulator – the standard virtual sex experience.
Sex Simulator – 3D virtual sex. There's a BDSM version to this.
Our Apartment – 3D amateur porn feel
Grand Fuck Auto – Parody of Grand Theft Auto (clearly).
NarcosXXX – Parody over Narcos, the Netflix Drama.
There's simply too many SexEmulator porn games to list.
SexEmulator Costs
How much does SexEmulator cost?
This question is often the ire of frustration by the porn gamer community. That's because it can be confusing.
First, you can't pay for any individual game. Often, people find SexEmulator after being sold on a game such as Grand Fuck Auto, only to end up at a SexEmulator join form.
SexEmulator bills itself as a free porn game. This is not true. Our porn games are free, but SexEmulator will charge you $19.99 or $39.99 per month following a 2-day free trial (I've seen both prices listed in SexEmulator reviews, I believe they lowered to $19.99 in 2020). Now, to be clear, SexEmulator should charge consumers. The SexEmulator experience is super high end. A virtual porn gaming site of this nature incurs costs such as hosting and development. Whether or not you want to pay this steep charge is up to you and what your budget may or may not be.
I'm just saying, don't hate on SexEmulator for charging a membership price. My only complaint is transparency. You need to understand you will eventually spend $19.99 per month. You can try the free trial, just make sure you understand when and how to cancel SexEmulator.
Fina Thoughts
SexEmulator is both a virtual sex doll experience and a library full of wildly popular porn games. There are a number of parody porn games. SexEmulator graphics are ridiculously vivid and fun. They often use the Unity gaming engine for their first person shooter games, which further legitimizes the SexEmulator gaming experience.
SexEmulator costs at least $19.99 per month. That's a fair price, but more up to you decide what is in your porn gaming budget.