A Lewdlab creation, Dreams of Desire features a number of hot, rich housewife types and hardcore sex scenes. In our Dreams of Desire review, we will take a look at a fun mystery game that hardly lacks in porno fun. Dreams of Desire was released in 2018 and it's been a top mobile porn game ever since.
Dreams Of Desire: Review of Plot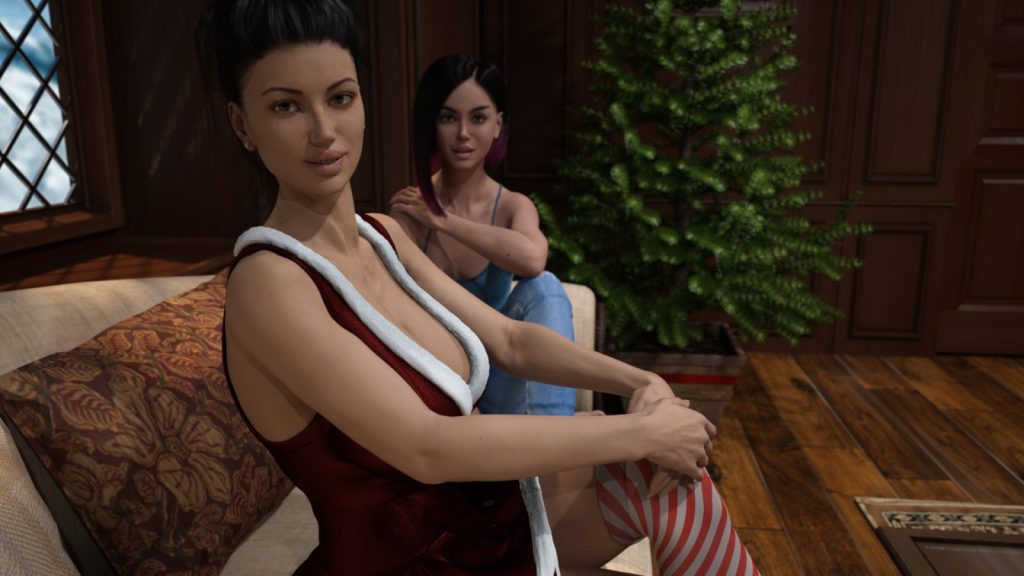 Welcome to the bored houswives club. For these women, money has never been an object. They spend on their upkeep. The tits, ass, lips, and skin, all drip with sex appeal (so long as your into that look).
You've come to this suburb as a journeyman from a small town. You've never seen women of this stature. It's incredibly enticing for you to surround yourself with sexual opportunities you've long considered "out of your league."
Suddenly, you're the MVP of the entire league.
Dreams of Desire is an erotic, visual novel. The game is all about the choices you make. You'll be asked to solve mysteries that lead to hot women seducing you.
To play, you'll simply input a name to go by.
You're told that your dad wants you to join up with the military, but this just isn't something you're into. You're buddy Marcus acts as a buffer between you and your dad. And Marcus, as it turns out, is a super-perv. He's exactly the right bro for a game like Dreams of Desire. He helps connect you with an older milf who needs help with shopping. And that's how things get revved up.
To be honest, the plot can get super weird. But the graphics make up for it.
Dreams of Desire Sex Scenes, Graphics
Dreams of Desire sex scenes and graphics titillate the hot housewife and milf lover. These girls are built to please with their ultra-intense botox, lip injections, tit implants, and unblemished round booties. Its an insanely suburbanite sex fest at play. All the girls round off like high end pornstars but the setting lends itself to a rich suburb atmosphere.
The sex, blowjobs, and anal, are rich in detail. There's a plastic look to the girls that's both intended and potentially less intended, or the mark of anime hentai illustration. Everything, girls and furniture and walls, are near perfect.
Dreams of Desire sex scenes offer intense virtual reality into a sexual fantasy land. Dreams of Desire visuals are the staple of the game's lore. Its why you play it.
Conclusion
Heartpounding graphics are the hallmark of Dreams of Desire. All in all, the plot is rather subpar and attempts to be a little too whacky. I'd almost rather just dive into the graphics and sex scenes and all it a day. It's not a free porn game.