Captain Hardcore is a sex simulator porn game and one of the more popular ones, I might add. In our Captain Hardcore review, we will look at pricing, graphics, and usability. This is a fun and vibrant porn game with a number of bells and whistles.
Captain Hardcore Review – Getting Started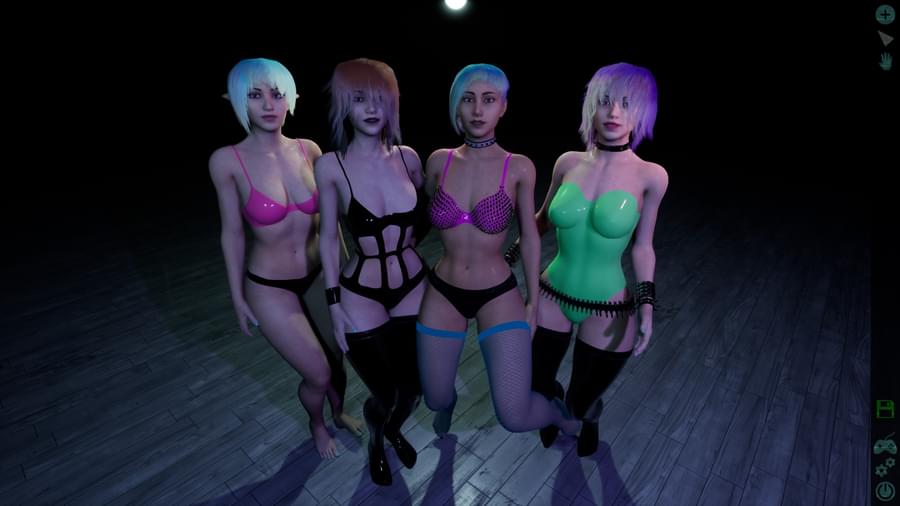 Science-fiction sexcapades loom in every Captain Hardcore moment. From the design to the girls to the openly LGBTQ fun, it seems most everything is on the menu is this hardcore sex simulation game.
You're in space. And you're about to embark on anti-gravity sex at its finest. This isn't some old Star Wars crumbs, this is full-fledged futuristic hot sex fun.
You play a space captain who is more the engineer type. You desire more passengers on your spaceship but you're also a super horny bro at your core. So considering your primal design, the type of passengers you seek are well, voluptious, kinky, and experimental.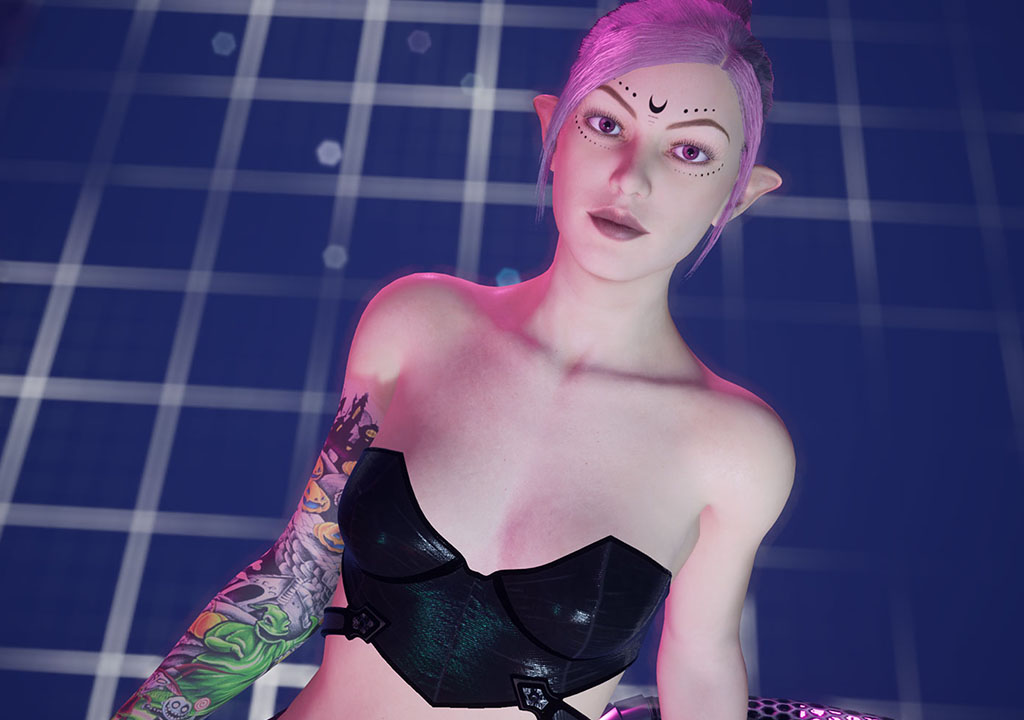 You'll create characters from scratch. In Captain Hardcore, we find a wealth of customization options. You are bound by few restrictions in this sci-fi sexventure. There are some parallels to the popular Holodexxx porn game, but in Captain Hardcore, you don't assume a gender. As such, you help build a world where kinks and fantasies exists in limitless states.
Your sex fun comes with few boundaries, you can choose positions and types of sex at will. Captain Hardcore is a total sex fantasy platform where you're in control. You can record your sexual endeavors.
You can enable bluetooth devices (think Fleshlights and sex toys with bluetooth capabilities). This adds a virtual reality porn effect at the top of its class. In fact, Captain Hardcore is compatible with 20 sex toys.
Other Features
Option to play in Non-VR mode if you prefer
Fully customize characters
Fluid simulation occurs live
A Cyber Masturbatorium allows you to save your sex scenes to a library for later viewing
IK system
Devices
If you want to get the most out of Captain Hardcore, hooking up a VR headset or device certainly helps. In this day and age, VR headsets help immerse you in the world the porn game developer intended for you to experience. While such devices can cost a bit, they certainly are worth it if you can save some money.
Oculus Rift, HTC Vive, Oculus Rift S, Oculus Quest, Valve Index, Windows.
Captain Hardcore Graphics
You'll find a sexy, science-fiction vibe in nearly ever Captain Hardcore illustration, whether it's just a setting, or the women themselves. Vibrant, energetic colorful hair, super tight curvy bodies, and futuristic swimsuits/lingerie are the hallmark of Captain Hardcore. In some ways, Captain Hardcore graphics offer a trance like state. The eyes always swallow you up in the most flirtatious, yet aggressively sexual ways.
Captain Hardcore features intense and sexy graphics, no doubt about it. Its what makes this porn game a fun one.
Have a look.
How Much Does Captain Hardcore Cost?
You may pay up to $10 monthly. Overall, I'd say Captain Hardcore pricing is rather fair given the intense high-quality of this porn game. In order to subscribe, you'll need to do so via the Captain Hardcore Patreon page.
Here's a look at how much Captain Hardcore cost directly from their Patreon page.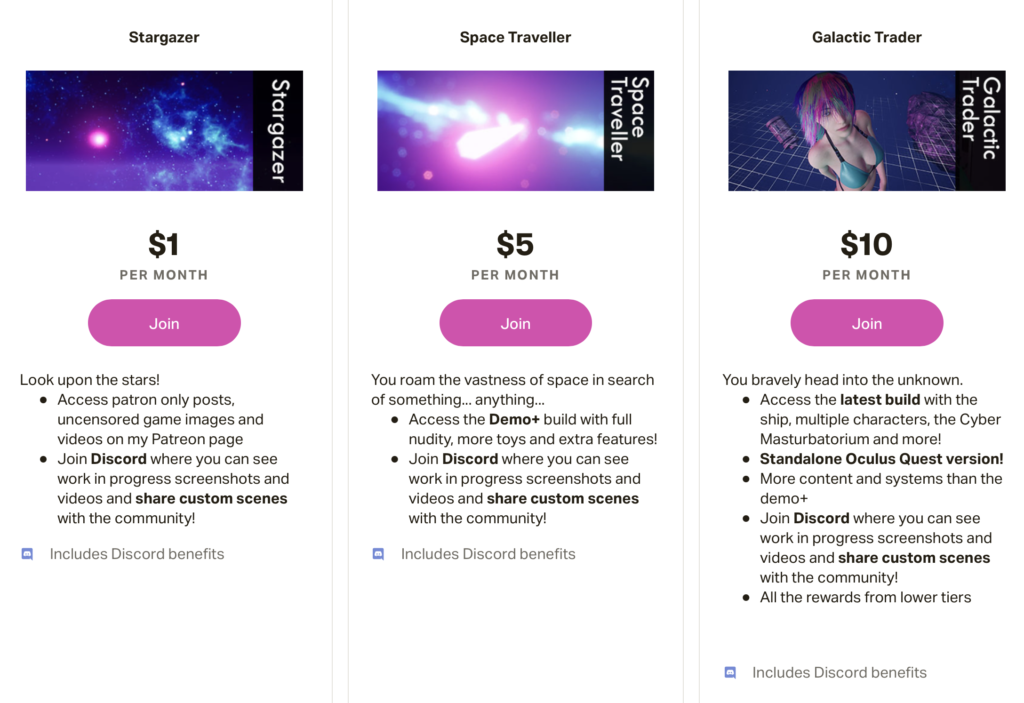 Captain Hardcore is one of the most popular sex simulator games. Its futuristic setting appeals to those who have sexual desires revolving around sci-fi sex fantasies. Captain Hardcore graphics are eyepopping, lively and spirited, as well as always flirtatious and commanding of your attention. This is a highly-seductive porn game that allows for bluetooth enabled sex toy use and VR devices.
Captain Hardcore is about as immersive as they come, so expect to play for hours.