3DXChat is a multiplayer porn game which allows people all over the globe to connect and participate in cybersex. It is by far one of the most popular porn games online. As we'll go over in our 3DXChat review, this porn game requires a subscription. In other words, 3DXChat isn't a free porn game, that said, it may be worth a few bucks.
3DXChat Review – Getting Started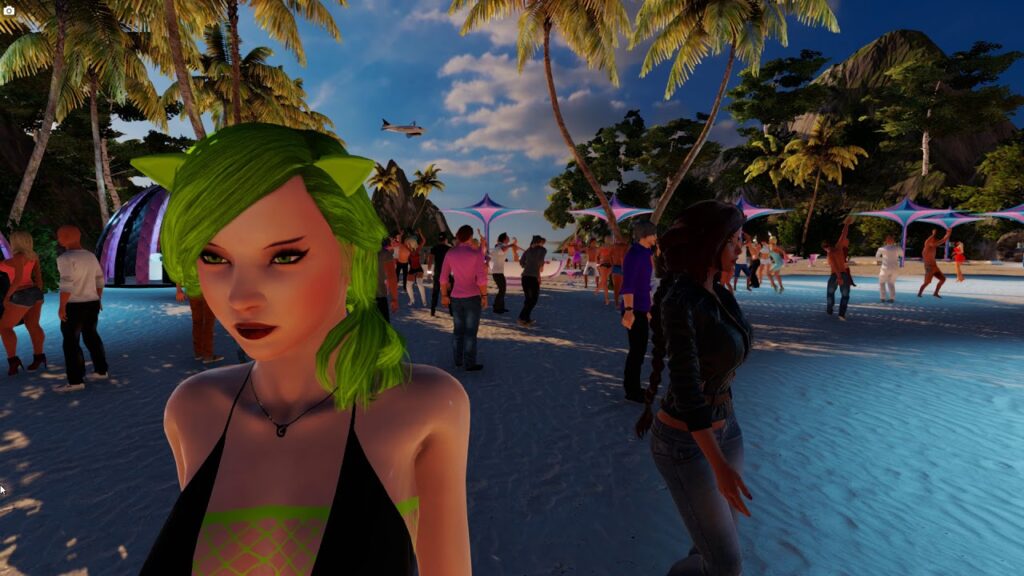 We pride ourselves in accurate porn game reviews. That said, let's get to the…shall I say….odd part of 3DXChat.
So clearing the air, 3DXChat is a virtual reality porn game. Why do I find a need to specify this? I mean, it either is or it isn't, right? Sort of…
There are two portions involved in the 3DXChat platform. In portion one, you're chatting and sexting and communicating with other players. Clearly, the intention is to meet and hookup. This part of the game isn't virtual reality style. That should make sense. This often confuses people who pop on to play 3DXChat and think, "wait, this isn't a VR porn game?"
The VR portion of 3DXChat happens when you enter the sex mode.
At this point, you can use a variety of devices to accomodate your VR sex experience, including Oculus Rift (S version also), Oculus Quest, HTC Vive or streaming mode.
In 3DXChat we find a platform of sexual exploration. You can choose genders, fetishes, and customize online avatars. You can meet a stranger online for virtual sex, or use 3DXChat as a way to steam things up with your signifigant other who may or may not be located far away. The 3DXChat concept is brilliant in all these ways. For many people, they don't realize the power of a multiplayer sex chat game with the option of virtual reality sex. Really, the ideas are endless.
Imagine if you want to explore wild fetishes with your girlfriend – you can start in a fantasy land and see how you both respond.
Wanna pick up singles in Germany? 3DXChat has you covered. There's something fancy about all of this. 3DXChat is a virtual reality sexploration experience. That's the game in a nutshell.
3DXChat Graphics
To be honest, 3DXChat doesn't feature the greatest VR porn graphics we've ever seen. That's OK, however, given the sexchat features are the real draw. In other words, 3DXChat isn't Holodexxx, but it is pretty good.
There's a few things to note. 3DXChat goes hard with the partying, hookup lifestyle. Also, the images do at times feel a little more cartoony than we may prefer in a virtual reality experience. There are no rules to virtual reality, but a little more "reality" might help.
I classify 3DXChat graphics as fun and vibrant, but less realistic. Its not a bad thing at all. Virtual reality porn games are a matter of subjectivity as always.
Here, see what you think.
How Much Does 3DXChat Cost?
3DXChat Pricing as of the date of this article was $9.99 monthly. That's not a bad price given that you are meeting real adults. And in the end, you should expect to pay for high-end virtual reality porn games. Paying for porn is one of those polarizing subjects. Some people dig it, others just don't see the point. One thing is certain, when you do pay, your quality of experience certainly increases. That's a pretty inarguable point.
3DXChat is a solid VR porn game. But the hook really resides in the chat function. 3DXChat blends a multiplayer mode game with a VR sex mode, and that's pretty fun. Meeting a real adult who leverages an online avatar for sex is kind of kinky in and of itself.