In porn games, trans is underepresented. The situation is worsened when we consider that porn games which do feature trans characters often portray them in negative connotations. In our Hardcoded review, we find a porn game that doesn't do any of that crumby stuff.
Hardcoded is a trans dating simulation game that promotes sexually positive storylines and content. Ghosthug Games created Hardcoded and its now a popular trans porn game.
Getting Started With Our Hardcoded Review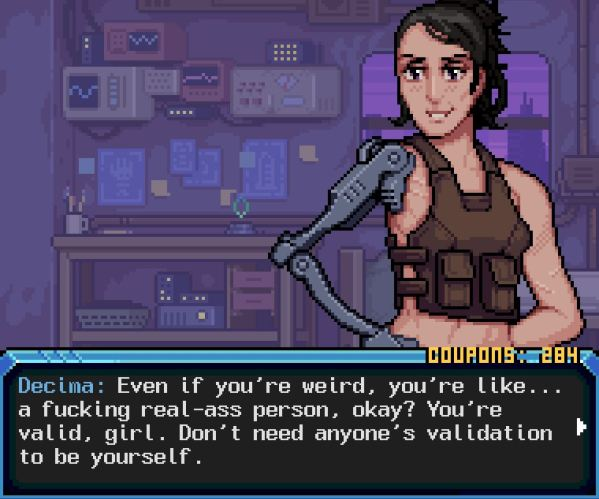 Hardcoded is a PC game found on Patreon. You can play Hardcoded after subscribing to their Patreon page. Fortunae Virgo created Hardcoded and it remains in development as an ongoing process.
There's a notable, palatable cyberpunk look and feel to Hardcoded that quickly establishes the game's uniqueness. Cyberpunk themes are growing in popularity in mainstream gaming. Cyberpunk 2077 remains the industry's most popular cyberpunk style to date. Although, calling it "mainstream" is a bit of a falacy given that Cyberpunk sex scenes are super popular online.
In Hardcoded, binary gender ideals aren't treated as a fetish or kink. Instead, the concept is approached in a more positive light.
The main character's name reflects the game's name – Hard Coded. Hard Coded is a droid who identifies as female. You might refer to her as HC. She doesn't love her name but her robotic creators disallow any name changes.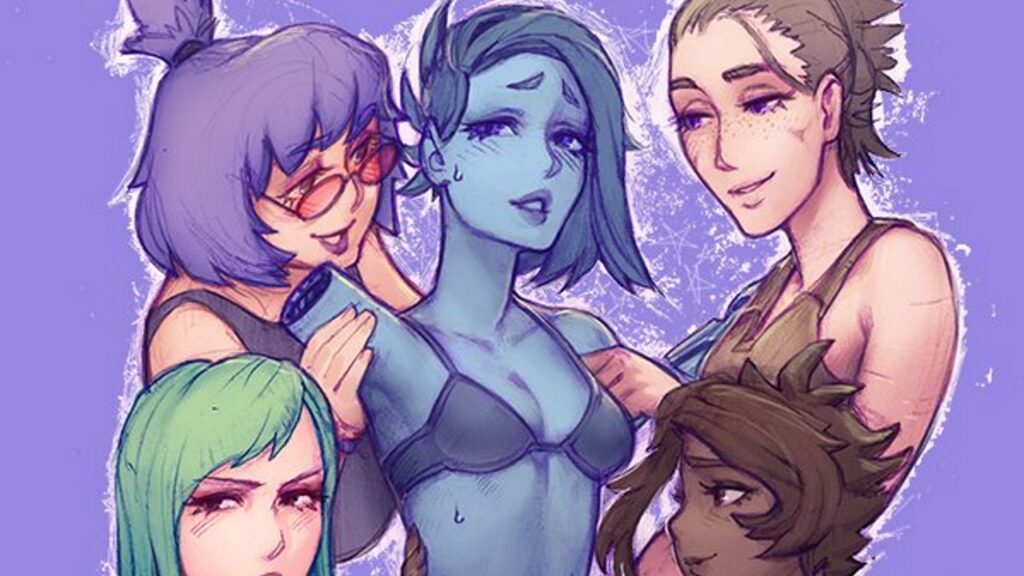 She really loves sex. Hardcoded offers a lot of sexual themes and should only be played by those 18+ and legal age to experience adult content.
In Hardcoded, all the characters reside in dilapitated structures. A massive company named GelCorp owns everything and the people despise them.
This game is about subjugation and community oppression. You are constantly fighting for your atonomy and freedom.
Hardcoded graphics leverage pixelated styling which people either love or hate. Pixelated styles can make you feel like you are back on your 80's Atari unit. But many modern games deploy the pixelation style as its become increasingly popular. You either love it or hate it as I already mentioned.
If you enjoy pixelation, Hardcoded's pixelation style is pretty good when compared against other games deploying similar art. Its certainly not thoughtless.
In The End
Hardcoded is a sex-positive trans porn game that features a wealth of dystopian style content. Its got a robotic feel and leverages pixelated style artistry. Its a fun game and certainly avoids the pitfalls commonly found in trans content.