Its happening.
Chaturbate, the foremost live cam girl website, is launching a live gaming platform. Things are getting real, like super super real.
Twitch is the largest presence in the live gaming sector. Chaturbate's announcement certainly has to concern its new rival. Chaturbate brings a lewd, furiously hot, attractively immoral experience to the space. People are definitely gonna want to see this in action.
And while some people might marginalize Chaturbate's announcement, those with deeper insights into the live gaming community know better.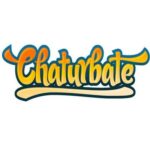 This is for real. And Chaturbate could not only rival Twitch, but overtake it if Twitch executives don't act fast.
Twitch Doesn't Allow Many Adult Content Themes
"Nudity and sexually explicit content or activities, such as pornography, sexual acts or intercourse, and sexual services, are prohibited," states the Twitch user agreement.
That sounds like a pretty intense no-fun zone, right?
Joking aside, Twitch bills itself as a mainstream business so its policy objecting to specific adult content is no surprise. But simultaneously, this is the huge open opportunity which Chaturbate looks to cash in on.
And adult content, or porn, is hot stuff. Even mainstream gaming platform Steam is now allowing adult content. Well, Steam allows adult content unless its Holodexxx, but I digress.
The mainstream gravitation towards porn-oriented gaming content is influencing the entire gaming sector. Due to this, Chaturbate positions itself in an ideal spot to gake advantage of the market.
Another potential factor that might encourage Chaturbate's success in the live game streaming market will be if mainstream games see opportunity as well. When Chaturbate launches their new program, expect only intensely porn game experiences. But as things progress, and traffic explodes, some mainstream game companies may get lured in to take advantage of millions of eyeballs.
Even if Chaturbate seduces a few fringe mainstream games into its system, it could open the valve for more game developers to seek immediate returns on their marketing efforts.
There's another possible effect: Chaturbate, the live cam platform, will get additional eyeballs from new gamers. Blending live cam girls and live game streaming will likely become a rather fluid situation.
Chaturbate Gaming Girls Will Be Super Sexy, Flirtatious
Nudity, flirting, and intimate connections are built into a live-streaming cam girl site like Chaturbate. It's the whole darn thing.
But Twitch isn't foreign to hot gamer girls. In fact, lots of pornstars have large Twitch followings. But all that shows is that mixing porn and gaming works. Chaturbate is about to do this in spades.
Chaturbate gamer girls will have a carte-blanche ability to take flirting and sexuality to heightened levels far beyond what Twitch allows. For Chaturbate, leveraging sexuality is the entire gig, that will only enhance their live game streaming experience.
Chaturbate's new streaming platform may also serve to lure current Twitch pornstars away from their followings. There's only so much time in a day, some girls may choose where they get more eyeballs and where they are able to "do more."
Chaturbate Servers Handle Millions of Requests
Chaturbate could easily topple any site on the web in terms of responsiveness. Its not as if Chaturbate is new to the live-gaming block and we can expect server hiccups. Chaturbate is a well-oiled machine that serves up thousands of files and pages and videos to millions of users all over the world.
Any Twitch competition has to concern itself with managing a massive server project. Chaturbate already has all that down. It will come out of the gates on fire, ready to compete. At least, that's a most likely scenario.
Chaturbate is sure to give Twitch headaches in its space. The recent rash of pornstars popping up on Twitch is a testament to the shifting gaming space.
There is one caveat we didn't consider yet, however.
What if Chaturbate's announcement prompts Twitch to immediately loosen the reigns? Being that Twitch already owns the brand and marketshare in the live gaming space, such a move could serve to insulate it from impending damage. It is difficult to say if Twitch would move in such a direction, much of that likely depends on the views of current advertisers and any banking platforms they use.
But hey, money talks. And sex screams.