Its time to settle the debate. Is Nutaku's Project QT a good porn game? In our Project QT review, we'll answer that and more. Well, maybe not "more" per se, but we'll dive in pretty deep.
Are we ready?
Let's do this.
Project QT Review – Let's Begin
Project QT is a hentai porn game that falls into the RPG genre. Project QT caters not only to hentai fans, but also those into a more ficticious science fiction genre.
Project QT leverages a powerful monster-female theme. And it isn't shy in it's embrace of a sexy galaxy far, far away.
A black hole experiment allows a group of monster girls to enter our realm. This black hole experiment clearly failed by allowing this compromise.
When these invaders decide to take earth, you are tasked with organizing human girls as an army that fights back. Your sexy girl army must make a stand or else earth is doomed.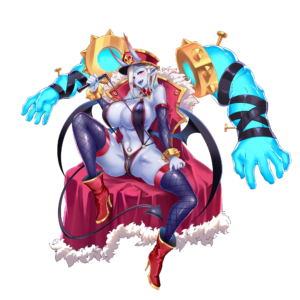 There are three types of girls found in your army – healers, support, tankers.
Project QT is an immersive world in complete disarray and your role serves to resolve all that. With your harem defending the independence of our planet, you're also zoned in on sexy girls of both human and alien form.
In Project QT, there's a lot of one-on-one battles between human and monster females. This amounts to sexy combat scenes for your enjoyment.
To make things more interesting, Project QT has a Waifu Wars mode.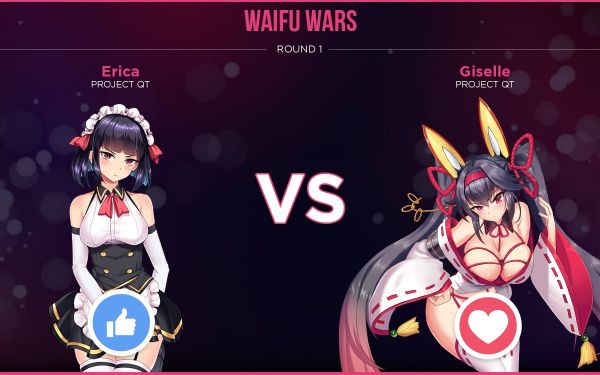 There's a blatant, sexy expression of female empowerment in Waifu Wars. It's an extracurricular part of Project QT that's lively and vibrant.
The Project QT story digs deep, this isn't a game built for simple digestibility. Instead, expect deep dives leveraging details and plot twists. Project QT females tie in with the power of earth's natural empowerments, as well. There's something mystical playing out in the underbelly of Project QT which can't be ignored. Its a sort of tribal experience.
Project QT Graphics – Hentai Porn Vibes Galore
The primary focus of Project QT graphics is unsurprisingly on the girls. They are the epicenter of this hentai porn ecosystem that consistently delivers on the details. From realistic curves to more ambitious, imaginary monster attributes, you'll find scores of intense imagery throughout Project QT.
Throughout gameplay, you'll find everything from rock and roll, to bar maiden, to fairy themes. All of these themes are achieved mostly from the Project QT girl's attire, but also from the environment and props.
One thing always remains consistent: you're the focus of the Project QT's idolatry. There's more than a mere gaze in your direction, rather, a cerebral connection that's both sexual and flirtatious.
Project QT's graphics draw you in and captivate you during your stay. There's no excess in these illustrations, every line and shade serves purpose (that's how you determine great art).
Conclusion
Project QT is a science-fiction, hentai porn game which features combat and RPG action. Its one of Nutaku's porn game gems and certainly one of it's most popular adult game titles. The Project QT fantasy land delivers stunning hentai graphics and a deep, well-thought out storyline.
Project QT is a super fun porn game play for those into the hentai scene.