The hentai porn rubber meets the gamer road in Monster Girl Island, a porn game that's simple in concept but visually erotic and luring. With eye-popping graphics gracing your screen at every turn, your furry and even anime BDSM fantasies run wild.
Read our Monster Girl Island review and see if this is the right porn game for you.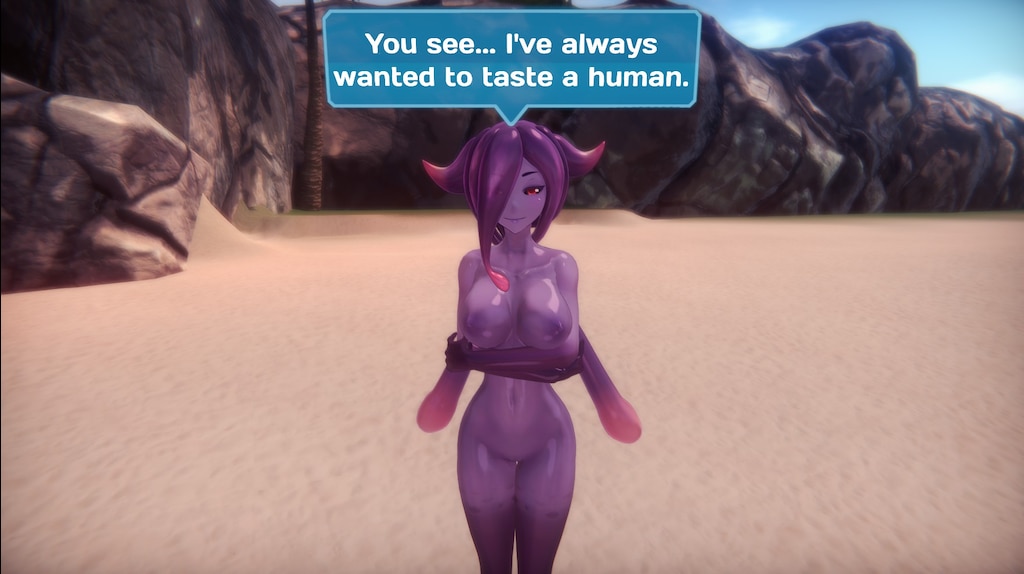 Wow, what a way to begin any game.
Meet Ophelia, she's your guide the moment you find yourself, mysteriously I need to add, on Monster Island. She's willing to help, but also makes it well-known to you that as a human, you're suddenly lower on the evolutionary hiearchy.
You don't know how you got to Monster Island, that's a mystery you'll attempt to unravel throughout the porn game; but you do know that you're both uncomfortable by your loss of typical human dominance and aroused by the sexy alien-like monsters who call Monster Island home.
When the game begins, you haven't a clue as to how you landed on this island. But this simple porn game plot allows things to play out in short order. The real fun in Monster Island is found in the graphics and the setting, less in you playing detective. In fact, there's a point where you care less on how you got subdued by a hentai porno island and more about how excited you are to be there.
Part of the mindset here is BDSM. It's not exactly an in your face theme, it's soft enough to run in the backdrop but candid enough that you feel yourself as a submissive to sexy, big-boobed alien monsters.
There's a market for selling and buying things, such as crossbows.
Shopping is an essential need on the island. For example, if you want a meal, a monster girl shop owner will require that you gather all the ingredients for her to make you a meal. You will always be navigating the island for goods and valuables.
As you move through Monster Girl Island, it truly feels as if you're holding a smartphone camera. This can feel a little dizzying, but it tends to infuse an authentic feel to the entire experience at large.
Monster Girl Island Review: The Visuals
On Monster Girl Island, stunning and sexy graphics are what its all about. Its immersive in the way that you play from a first-person, RPG perspective and encounter vibrant hentai monster girls that are often in a dark lit backdrop.
You will consistently notice the light BDSM theme even in the still illustrations. Pay attention to these sexy monster eyes that suck you in to obey commands, or take the scathing.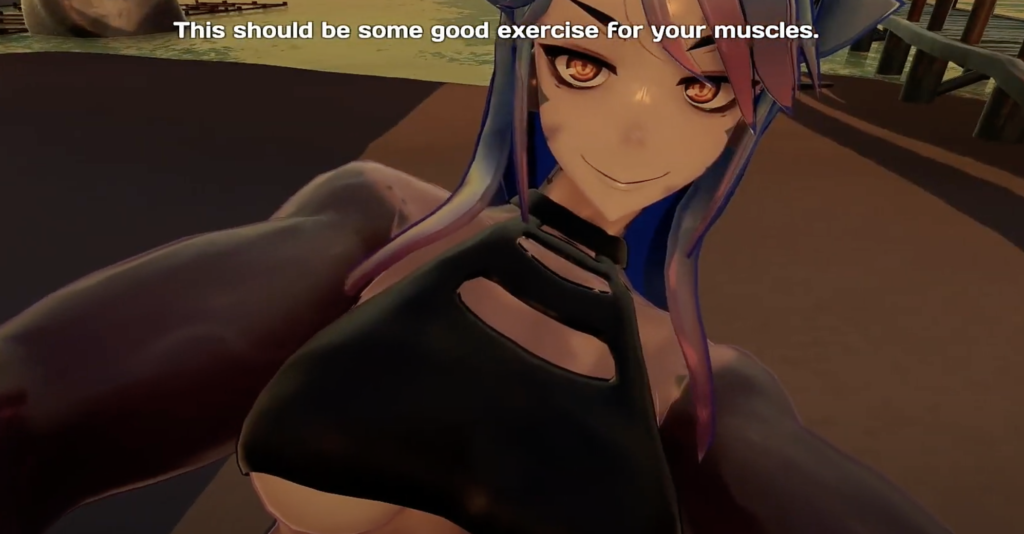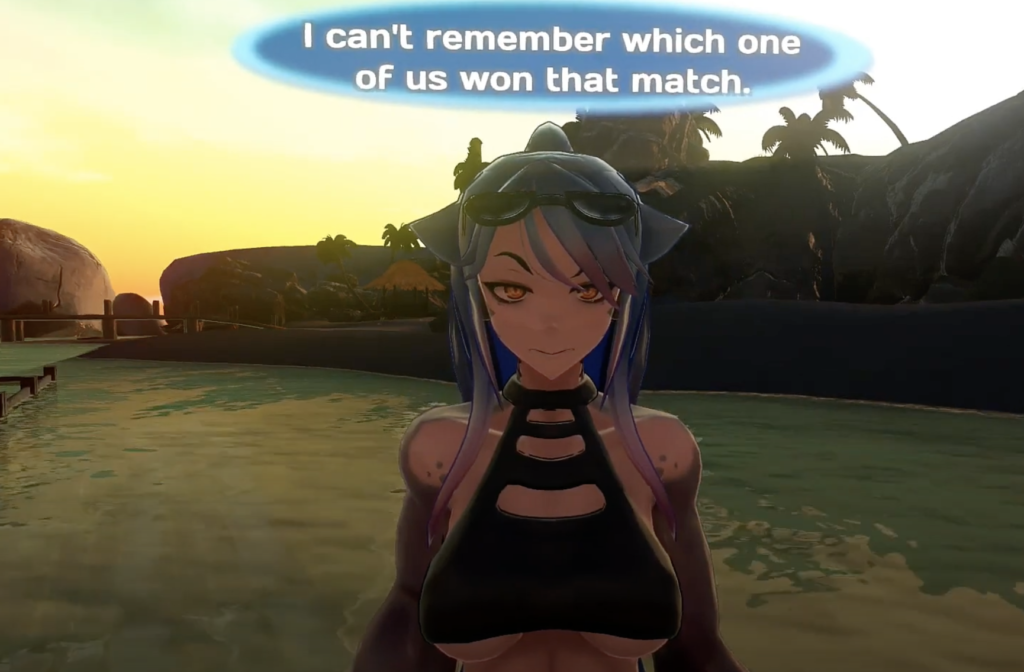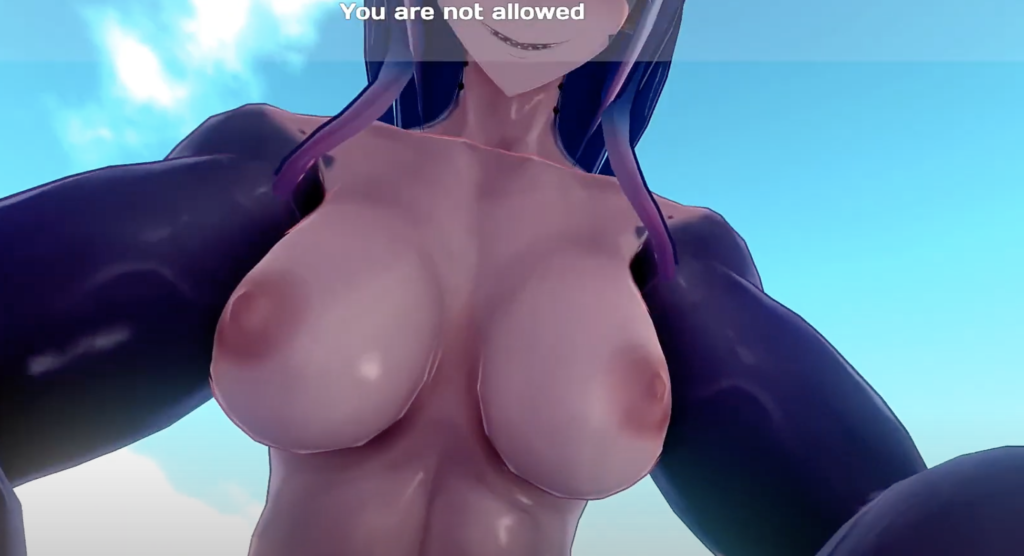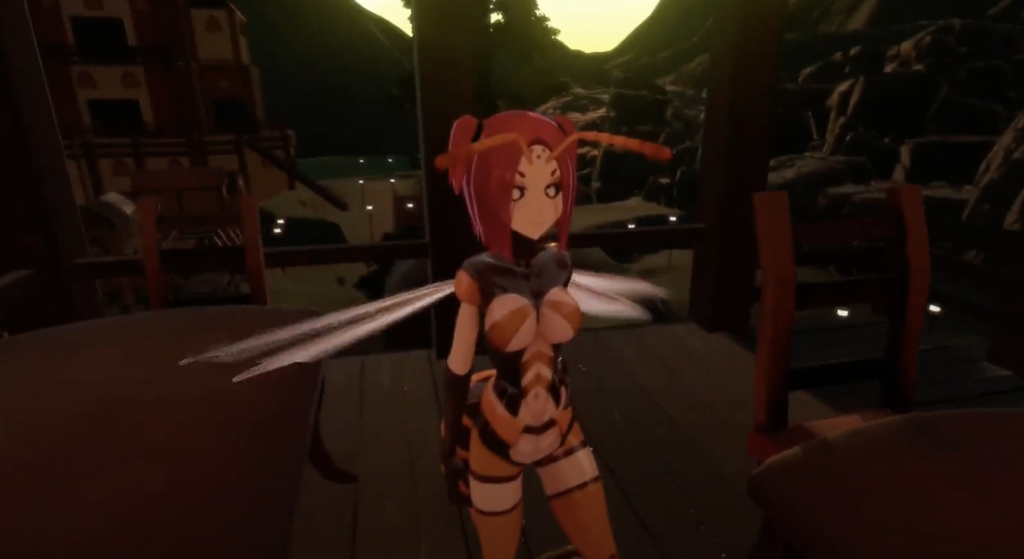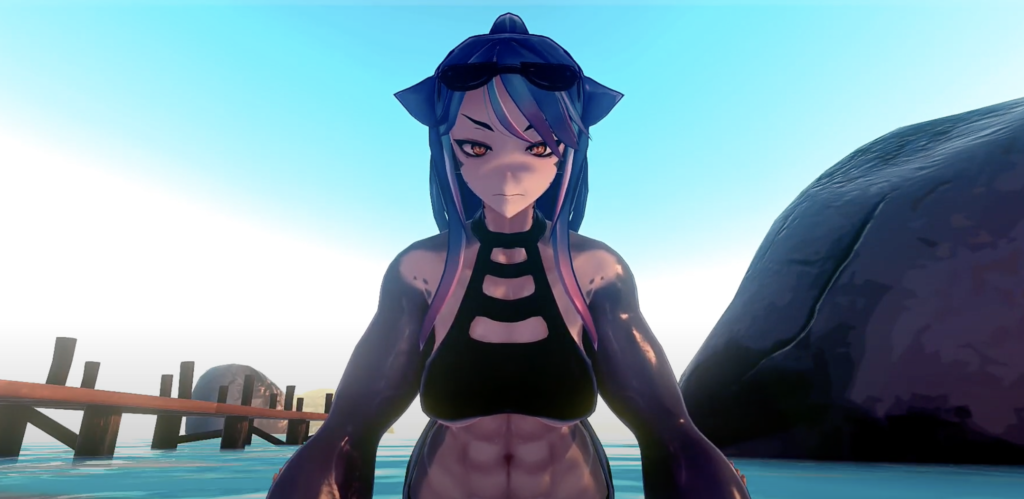 In terms of physical attributes, these monster girls are busty, and often in shape flaunting six-pack abs. Even the sexy, yet sinister mermaid has rock-hard abs as she lays over the top of you.
If you dig work out girl porn content and the hentai stuff, you're gonna be in heaven on day one on Monster Girl Island.
You can visit the Monster Girl Island Patreon Page for more information on how to play the game and how to subscribe. This isn't a free porn game like our library supports, so you will need to pay something, if even a little, to the creators of the game.
Overall, we like Monster Girl Island because it invokes sexy dominant hentai porn content in a fun and dazzling way. It's an overall erotic experience without being a complicated play that requires hours of learning time. You start the game and the skills you have already are sufficient enough to get going.
Of course, you do pay something to play. That's always the case with these big box porn games. Because development time and energy is so robust, game companies seek to make a profit. That's fair, but not always what people around our free porn game parts of the Internet are looking for.
That's cool, your vibe is your vibe. You do you.